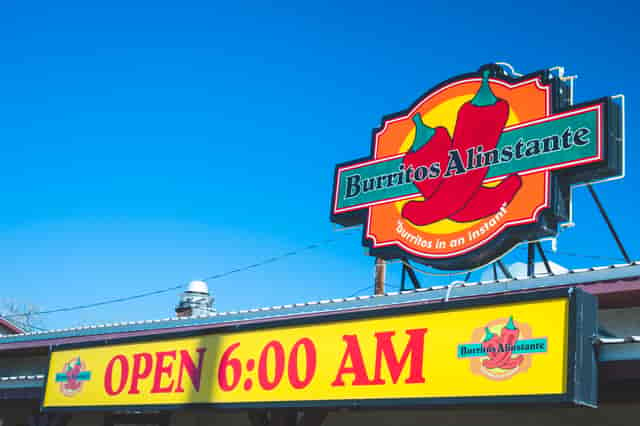 About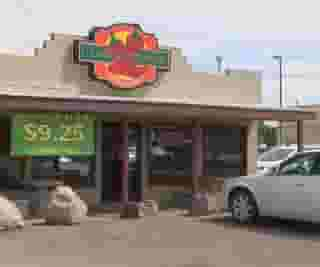 Our Story
Burritos Alinstante has been operating out of the original location on the family property in Belen, NM since 1989. Many longtime residents of Belen will remember that the Burritos Alinstante building was originally Ernest's New & Used Furniture. Ernest and Laca Chavez, lifetime residents of Belen, owned and operated this "second hand" store.

Ernest was a well-known businessman and an avid horseman for decades until he passed away in 1984. The furniture store sat empty for a few years until Shirley Chavez, Laca's daughter-in-law, formulated a plan… She set out to open her own business called Chavez Tortillas.

Shirley and Laca agreed that Ernest's store was a great location to make this dream happen. Shirley enlisted the help of her daughters and family. Everyone worked very hard to make tortillas and deliver them to local grocery stores all over Albuquerque and Valencia County. They were also sold over the counter at the new Chavez Tortillas location: Ernest's old store. However, tortillas proved to be difficult to make well in a homemade fashion for an inexpensive price, and Shirley quickly came to realize that her dream was not working out as she'd planned.
Our History
In an attempt to promote tortilla sales, Shirley decided to offer some delicious homemade food to encourage people to try her tortillas. She started by offering a burrito to anyone who stopped by. People really loved the burritos and started bringing their friends by to try one! Word travelled fast, and business increased, though it wasn't necessarily the tortillas that people kept coming back for… it was the delicious food! And thus Burritos Alinstante was born.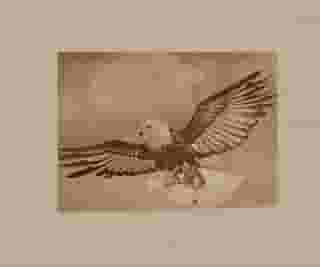 Shirley kept things simple by making food she was familiar with and followed family and New Mexico tradition. She sent her daughter Mary Ellen to the local grocery store every morning to buy supplies for freshly cooked food. As business grew, she put her daughters to work and hired extra help. Burritos Alinstante has been a household name in Valencia County ever since its humble beginning.

A tragic accident took the life of Shirley Chavez when she was merely 43 years old on a Sunday afternoon in July, 1997. Shirley, Mary Ellen, and an employee were driving home from a church service when a drunk driver's vehicle hit Shirley's truck head on, claiming the lives of both Shirley and the employee, miraculously leaving Mary Ellen as the sole survivor. Mary Ellen was sped to a nearby hospital by ambulance; she was released a few days later with superficial bodily wounds and an utterly broken heart. In mourning the sudden loss of her beloved mother, she resolved to fulfill Shirley's dream.

Mary Ellen took the helm of that flourishing little restaurant in Belen and added on three new locations: Los Lunas, Albuquerque, and Bosque Farms. She has now owned and operated Burritos Alinstante ever since.